Cancun announces plans to reopen for tourists this summer
Cancun seeks to ignite a tourism revival in the state by reopening its doors to tourists this summer.
The Quintana Roo Tourism Board, which represents popular Mexican destinations such as Cancun, Playa Del Carmen, Riviera Maya, Cozumel, Tulum, Isla Mujeres, Isla Holbox, and Bacalar, says it is planning a swift "multiphase recovery" for the region. Such will include making hotels available, restarting operations for local attractions, and returning direct access to the region's air hubs.
If all goes according to plan, international airline operations could resume as early as June 1.
"Working together with both the domestic and international tourism industry, the Quintana Roo Tourism Board is committed to investing in the critical recovery period to come," representatives said.
According to Riviera Maya News, Dario Flota Ocampo, the city's tourism director, said that airlines from Canada, the US, and Europe have already confirmed their arrivals for the summer. Landings will start in Cancun and then hopefully continue in Cozumel and Chetumal soon after air connectivity is established. A majority of the flights will likely be for conventions and weddings.
"Some of the airlines, through virtual meetings, that have announced they are resuming their operations at the Cancun International Airport are Air Canada, Air Transat, Delta Airlines, Copa Airlines, Air Europa, Sunwing, Southwest, and Aeroméxico," Ocampo explained.
"This will ultimately result in our ability to recover more quickly as the global travel sector begins to rebound later this year."
It is unclear whether or not Cancun will be able to realize this goal in such a short time frame. According to monitoring reports by the SUTD Data-Driven Innovation Lab, Mexico is predicted to have a turnaround by May 4, at which point coronavirus cases will start to significantly decline. By June 12, 97 percent depletion of cases is expected.
However, other pandemic models predict that the coronavirus could persist from 18 months to two years, due to possible secondary and tertiary waves of infection. Such could make lifting lockdowns and flight restrictions in other locations a tricky ordeal.
There may also be a general fear of traveling while the coronavirus is still at large. Many travelers may even hold off on flights until a vaccine is developed, and it could be quite some time before that actually happens.
But Cancun wants to assure travelers that the city will have "enhanced health and hygiene protocols in place across the state and the locations frequented by tourists." It hopes to sell itself as a "COVID-free" or "coronavirus-free destination," and is even looking to create a new certificate for that status to be granted by the Ministries of Health and Tourism.
Roberto Cintron Gomez, the president of the Hotel Association of Cancun, has already started lobbying on the issue to the federal government. He says that the proposal was generally well-received, especially by Carlos Joaquin Gonzalez, the governor of Quintana Roo, as well as Marisol Vanegas, the State Secretariat of Tourism.
"We have to hurry. The idea is that the hotels here, open on June 1, following the date of reactivation given by the federal government, if that date is maintained and there are conditions. Apart from that, we think that a 'COVID-free' certificate should be created so that the entire state ... can be launched on that date as a 'COVID-Free destination," Gomez said.
Issuance of the certification would indeed help with the promotion of Cancun's tourism campaigns, however, it likely will not be an all-encompassing solution. The recovery of tourism will ultimately depend on the reestablishment of issuing markets, particularly the US and Canada.
The importance of tourism to the Quintana Roo region is undeniable. Its fate is in the hands of international visitors who dictate the success of its all-inclusive resorts. Cancun itself was recently declared the world's most tourist-dependent city by the World Tourism and Travel Council, due to the fact that it generates almost half of its entire GDP solely from tourism.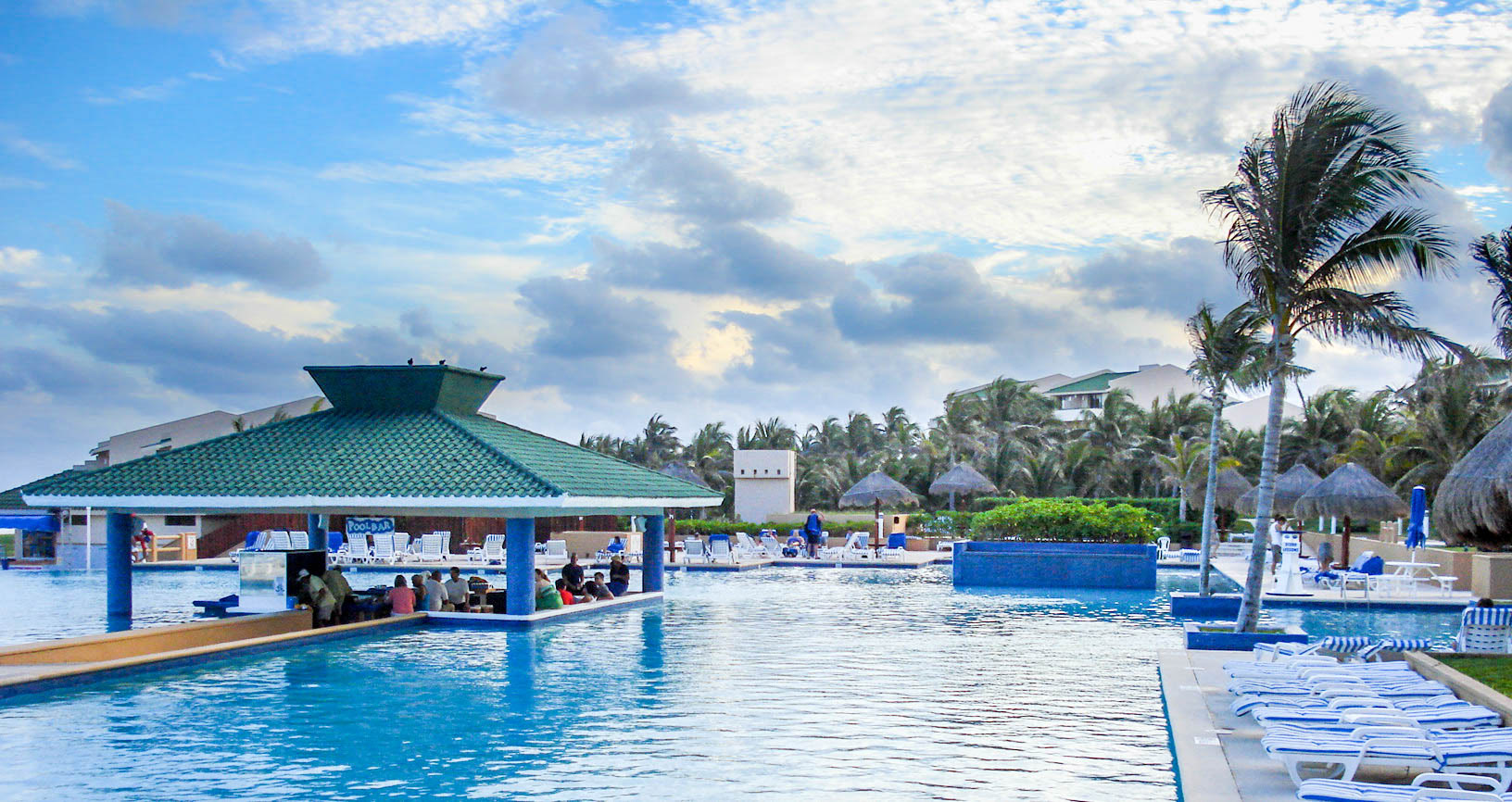 On April 17, Cancun experienced an occupancy rate of only 2.7 percent, which is the worst it has been in the past decade. Unfortunately, the city will not be able to equal its former occupancy rates from March 2020, before the pandemic, until 2021.
"While we are doing well, by December, there may be some hotels full, but until there is a vaccine, we will not be able to recover occupancy levels until 2021," Gomez said.
Support us on Patreon
Please consider donating on Patreon to support us in our initiatives!